Description
DOUBLE SET W/ DR. SCOTT GELLER & CHARLIE – Making Safety More Than a Priority: The Dock Worker Meets the Doctor.
PART I – SAFETY MORE THAN A PRIORITY (56 MIN.)
PART II – THE DOC & DOCK WORKER ANSWER QUESTIONS (25 MIN.)
This outstanding double-set video was recorded in the fall of 2003, when Charlie and Scott Geller presented at the VPPPA Conference.
Charlie and Scott have distinct approaches to inspiring an environment that promotes safety — Scott's is educational; Charlie's is emotional.
Together they present a dynamic and compelling message pulling for the personal, behavioral side of generating workplaces that are safe, and safe for the "right" reasons.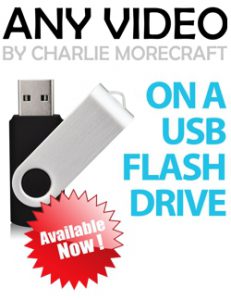 Upon purchasing any of our safety videos you agree with our Compatibility policy, Digital License Agreement, and return policy.